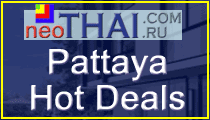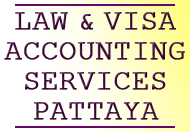 Car Rental in Pattaya
and Suvarnabhumi
Best Price Guaranteed!
Kurs des thailändischen Baht de.PROMOTHAI.com
THB
buy
sell
USD
32.66
33.33
EUR
38.81
39.99
GBP
43.95
45.94
HKD
4.13
4.3
JPY
28.79
29.98
25-09-17 08:30
www.bangkokbank.com
Kaufen - Mae Phim Ocean Bay
R17458
2-Schlafzimmer 107 m²
Rayong, Laem Mae Phim

Mae Phim Ocean Bay





Kaufpreis
3 950 000
THB

- Privateigentum

Updated 5-9-2017



Etage - 4
Schlafzimmer - 2
Badezimmer - 2

Abstand bis zum Strand - 600 m.

Meerblick:

Schwimmbecken: gemeinsames


Klimaanlagen - 3

Möbliert teilweise

Küche

Mikrowellenofen

Elektro- oder Gasherd

Internet WI-FI


VERY ATTRACTIVE 2 BEDROOM CONDO!
Located a short distance from lovely Ao Khai Beach and Mae Phim
Beach. This attractive 2 bedroom condo consists of a combined living
room/open kitchen with lots of light from large windows, There is
modern kitchen and also a kitchen island with lots of space for
cooking and preparing food. The condo has2 large bedrooms and 2
bathrooms. AC in 3 rooms. The balcony is a 30sqm wrap-around
balcony. From your balcony you have a panorama view over the
ocean and also the islands just outside. The condo is sold partially
furnished,

UNIT DETAILS:
Ц 2-Bedroom Corner Unit
Ц 2 Bathrooms
Ц Open Plan Living Area
Ц A western style kitchen with granite top,
Ц Fully tiled bathrooms and
Ц With A/C units in every room.
Ц Large 30sqm wrap-around balcony with ocean view
Ц Communal Swimming Pool

FACILITIES
Ц Rental and service office
Ц 24 hour security
Ц Large swimming pool with club house
Ц Separate childrenТs pool and play ground
Ц Tropical garden with BBQ area
Ц One stop service for all your needs

RAINBOW 405
Area: Mae Phim / Ao Khai, Rayong
Property type: Condominium / Freehold
Rooms: living room / kitchen, 2 bedrooms and 2 bathrooms
Living area: 107 m² (including balcony)
Floor: 3
Price per m²: 36,915 THB
Price: 3,950,000 THB

Contact information: Fredrik Skoglöf
Email: fredrik.skoglof@homeservicerayong.com
Mobile: +66(0)9 3496 6615

Thai broker: Varin Boonlue
ติดต่อ วาริน บุญลือ +66 (0)9 8669 4539
Email: varin@homeservicerayong.com



Rayong
Verkauf: +660934966615 Fredrik Skoglof — fredrik.skoglof@homeservicerayong.com

Sprache für die Kommunikation: - English



R17458




Warning - the PROMOTHAI website is not responsible for the accuracy of the published FREE advertisements.

Direct communication with the owners, not through an agencies, is a subject of your personal responsibility for deposits, payments and other matters.








---